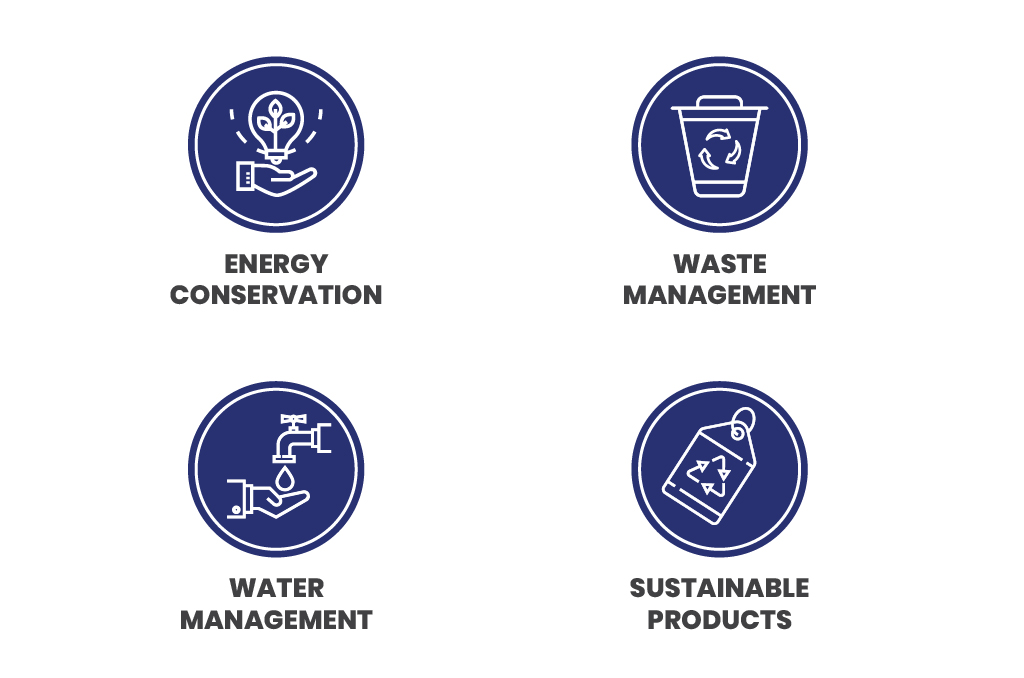 COOPERATE SOCIAL RESPONSIBILITY
Every day we make effort to Reduce, Reuse and Recycle waste, minimize natural resource consumption and treat any harmful emissions before they are released to curtail environmental footprint. Different resource efficiency initiatives are being undertaken at both locations for the same purpose. Moreover, training and awareness are being provided to all individuals regarding stewardship towards our Planet.
We systematically focus all our activities throughout the value chain on sustainable development challenges as they relate to our operations. We have grouped these challenges into four overarching focal areas.