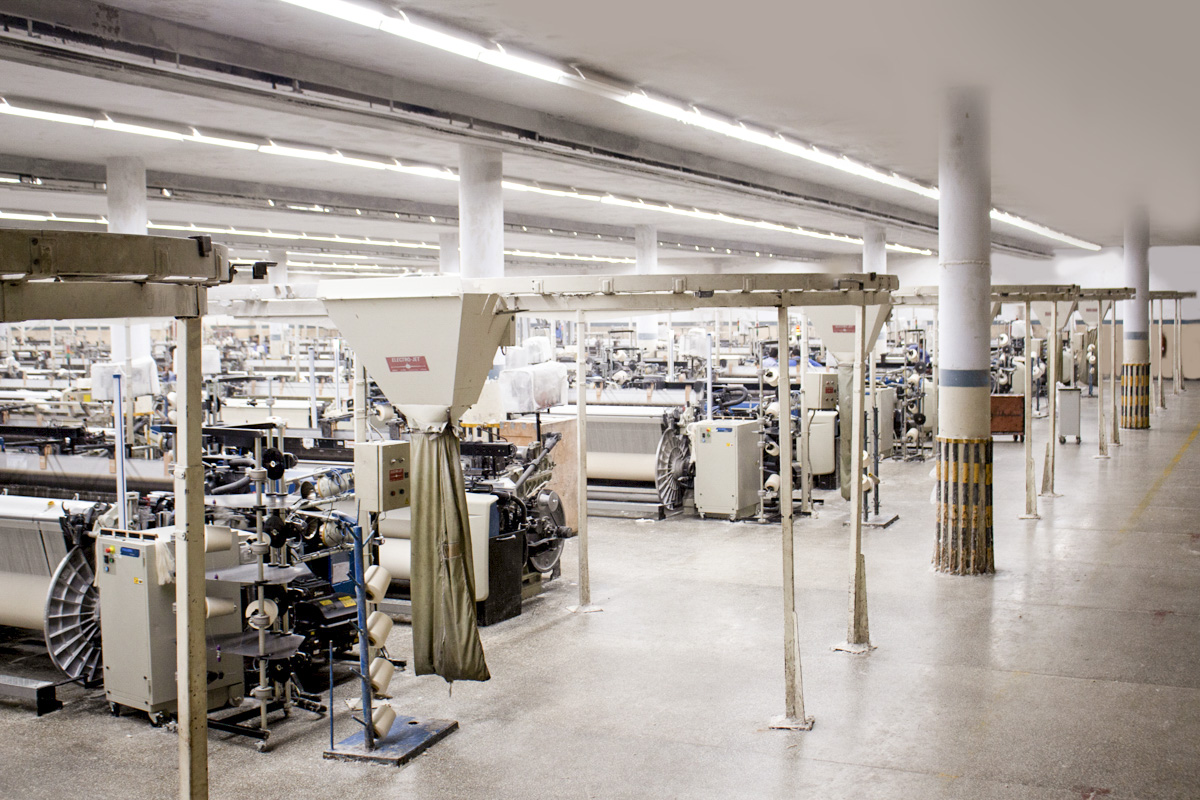 FABRIC DIVISION
Be Be Jan Pakistan Limited is a company with a global outlook based on conventional values. We are motivated by a success mindset that focuses on adding value to our customers. With the latest 140 OmniPlus Intelligence Looms, we have a 1,500,000 meters monthly production capacity and 20 million linear yards annual production capacity along with 2,300,000 meter stocking capacity.
An ERP solution is integrated with the central hub to maintain quality and meet production deadlines. Working with people of diverse textile experience, we aim to fill the gap between hand and industrially made products and bring the mechanics of textile production into a wider view. At present, the company has a high-profile set-up in the textile export industry of Pakistan, having a weaving division in Pakistan that is fully equipped with the latest OmniPlus Intelligence Looms.
OUR TEXTILE EXPORTS AROUND THE GLOBE
GREY FABRIC
Be Be Jan Pakistan Limited uses high-quality yarns to create a wide range of grey fabrics in a variety of weaves, weights, widths, thread densities, and selvages with OmniPlus Intelligence Looms. Our technology gives us a competitive advantage in manufacturing high-end fabric.
Our in-house laboratory checks yarn and fabric for count variance, imperfections, and tensile strength to ensure that the fabrics are of the highest quality. An integrated computer system is used to check fabric inspection and grading to maintain quality.
We export the following types of apparel and technical fabrics worldwide:
100% cotton and polyester/cotton fabrics for hospital wear.
Polyester/cotton and cotton-rich fabrics for apparel and laundry businesses.
High visibility, flame retardant, and anti-static fabrics for technical apparel.
Multi-functional and stretch fabrics.

OUR MACHINES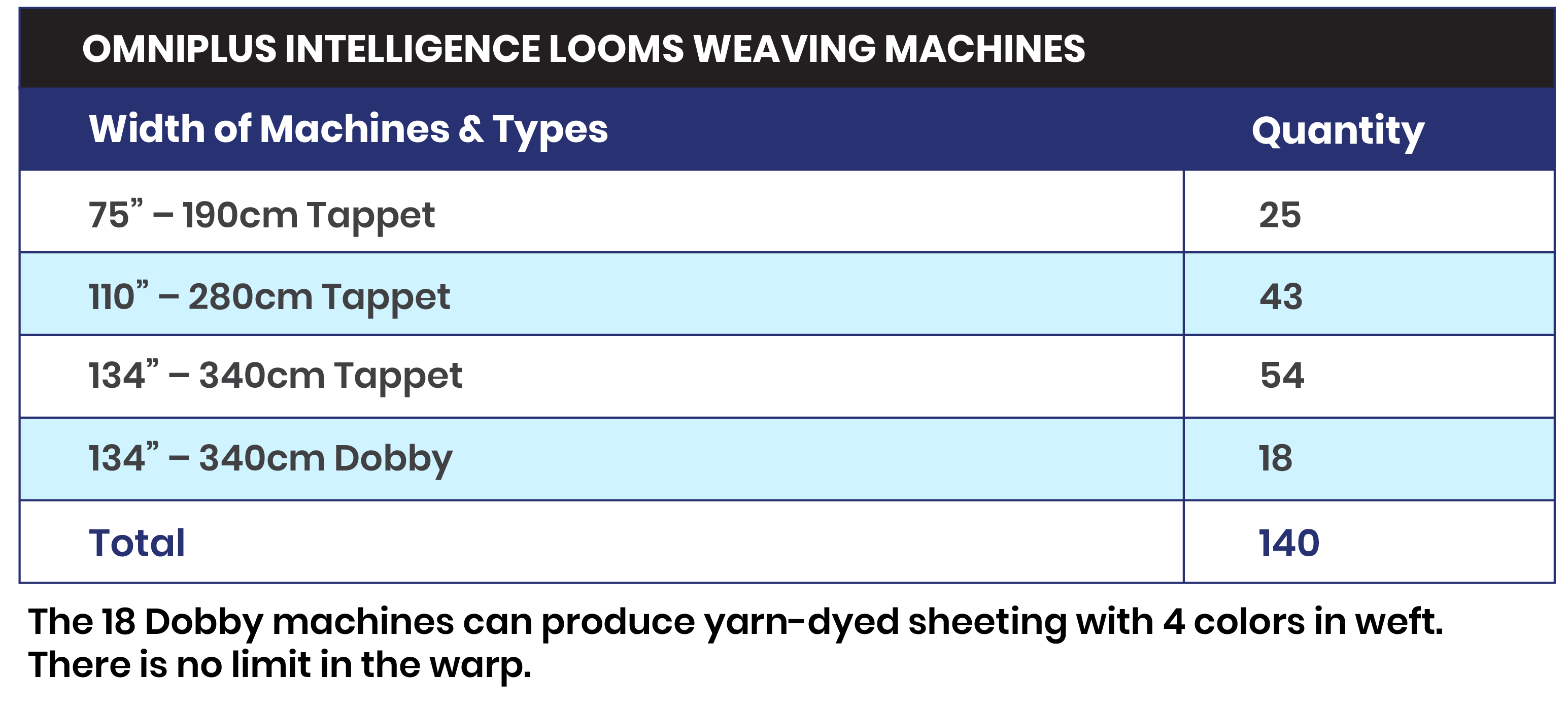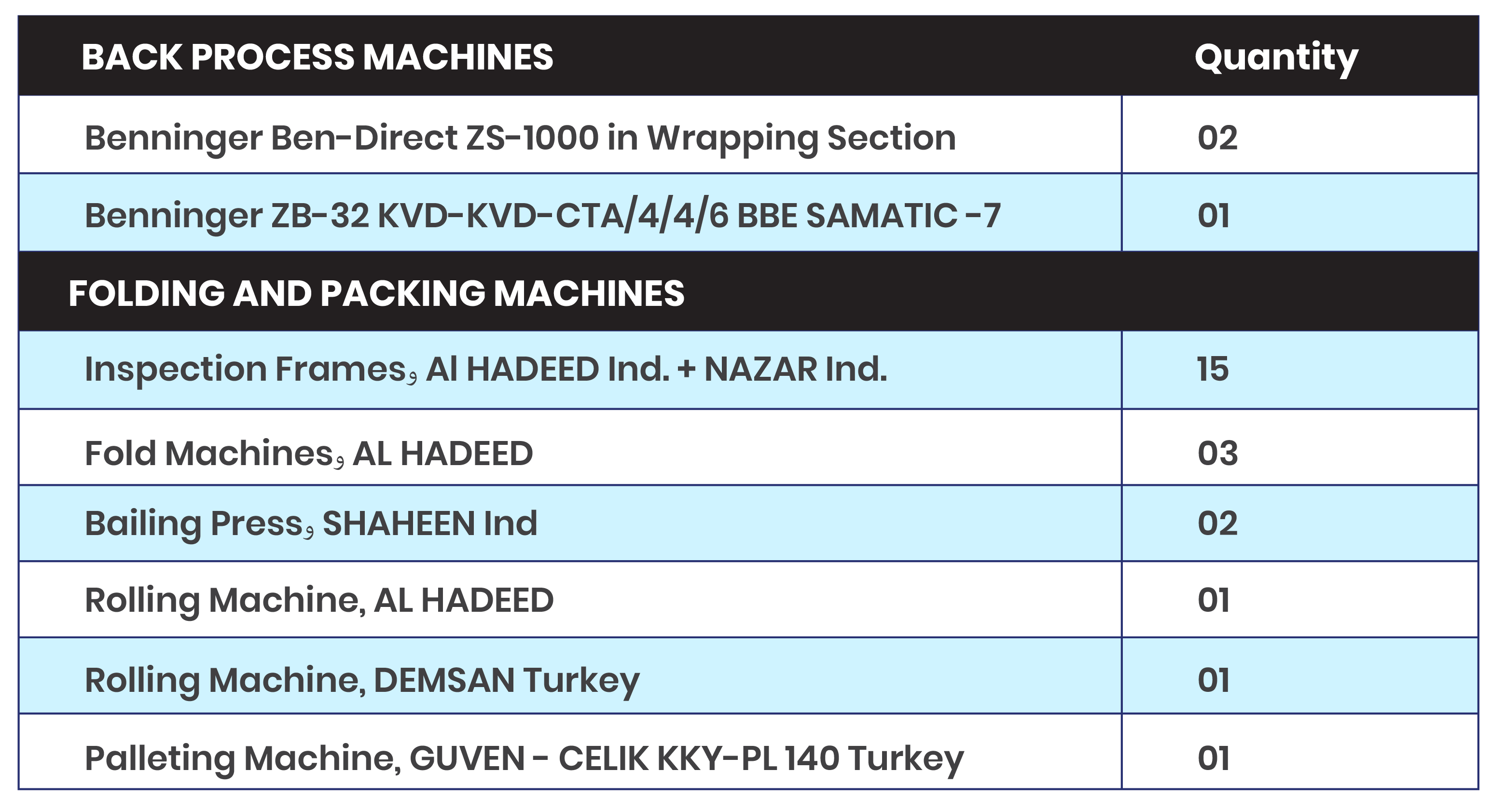 INSPECTION
The inspection and grading of the fabric are based on Four Points Inspection System according to global standards. Our quality control officers ensure the product is produced right according to the client's requirement by carrying out the necessary checks on yarn, weight, width, shrinkage, skewness, and color.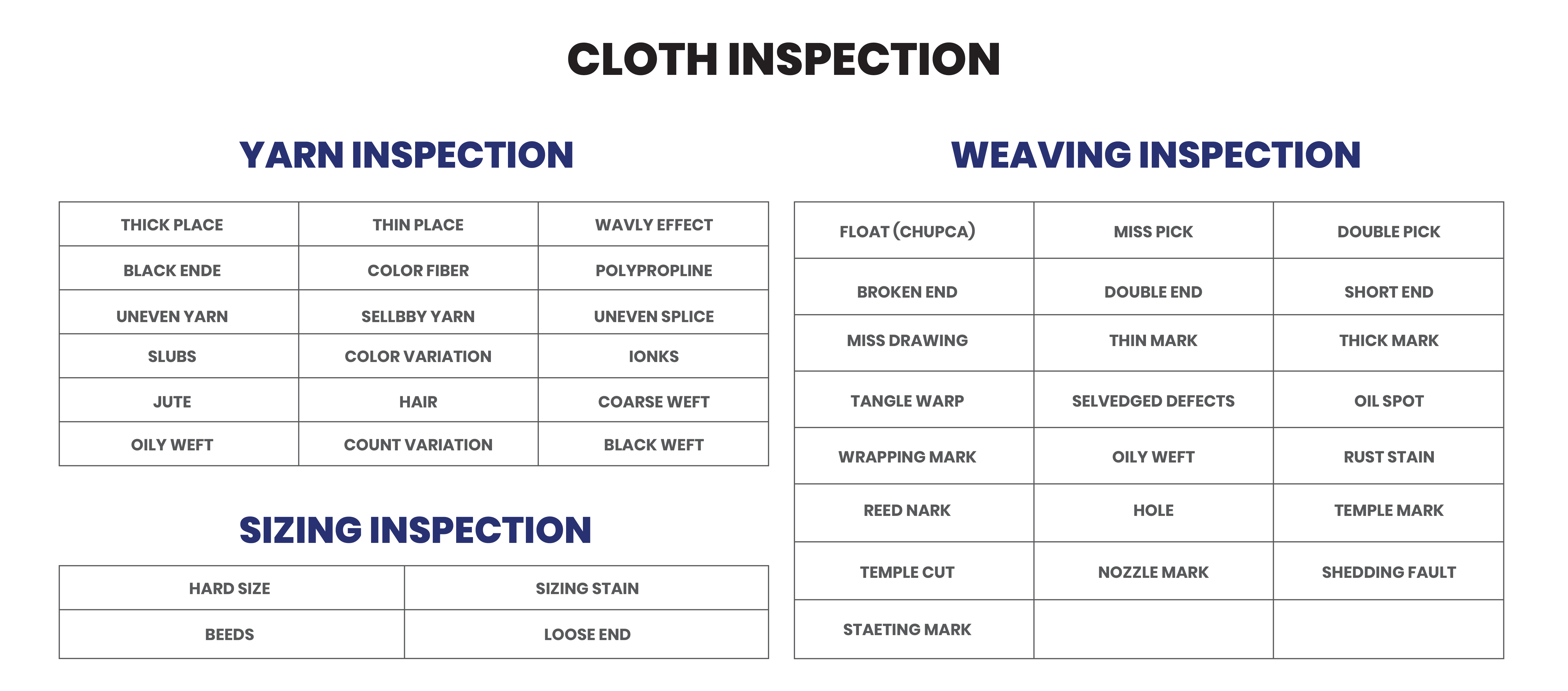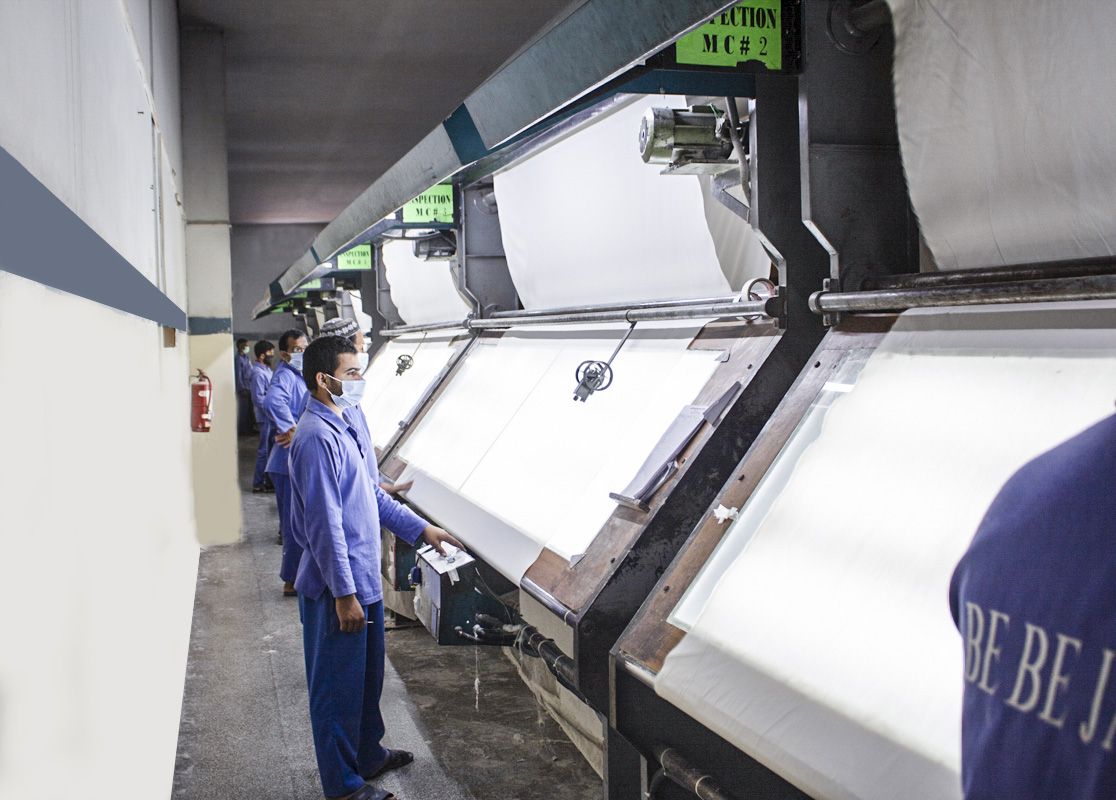 PACKAGING
Fabric is packaged in bales, Rolls on Tube (ROT), and various pieces of lengths, as specified by the clients. To avoid problems, during the cut and sew process, we prefer to ship one piece in one roll. For our Business to Business (B2B) clients, we also offer customized packaging solutions.